Intelligent Solutions
Against Crime
Innovative and powerful complete solutions in the areas of telecommunications monitoring, Big Data, IT forensics and biometric analysis
Stability and Trust
for 76 years
Our customers' trust is our greatest asset, driving us to develop innovative solutions. Through our long-term cooperation with security authorities worldwide, we know their challenges and make them our own.
Innovative.
Turnkey.
Customized.
We offer first-class, turnkey solutions compliant with data protection law, in the fields of lawful interception, big data, IT forensics and biometric analysis, adapting them to your individual needs for combating and investigating serious crimes.
Analyze large amounts of data from different sources
Klarios Fusion was developed for the complex and ever-growing challenges of law enforcement agencies. Our innovative aggregates large amounts of data from different sources and makes it possible to process, visualize and analyze information in real time. This results in significantly faster and more comprehensive results.
Klarios Monitoring Center
Klarios
Monitoring Center​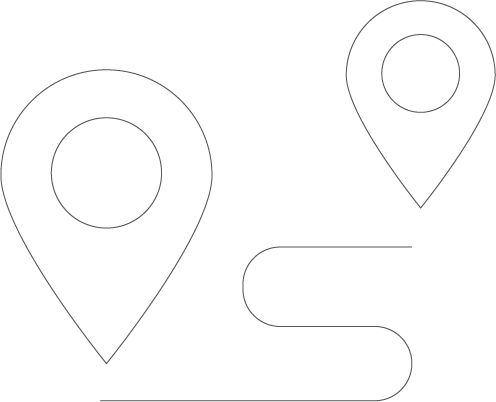 Collect, store and analyze outgoing communications
Klario's Monitoring Center is an indispensable tool for security authorities as an integrated telecommunications monitoring system. It is the solution for recording, processing, analyzing and archiving voice and data communication. Our LI solution provides customers with a crucial building block for investigating and preventing serious criminal offenses in national and international cooperation.
Klarios Automatic Forensic Speaker Identification
Klarios
Automatic Forensic Speaker Recognition
A speaker identification that investigative authorities can use in court
Klarios Automatic Forensic Speaker Identification is our solution for recognizing persons in calls and videos. Our biometric algorithms are the fastest and most accurate on the market, allowing near real-time speaker identification. Automated detection enables security authorities to carry out quick and targeted investigations. Language experts and expert witnesses save valuable time when solving crimes.
Our many years of experience and long-standing relationships with our customers help us meet national and international requirements. For decades, security services have used our solutions with great confidence.
As a private company, we have been independent of external investors since the company was founded in 1946. This allows us to act freely in the interests of our customers and to provide them with customized, flexible and modular solutions.
We guarantee first-class service throughout any project. From the planning phase to the long-term operation of the complete solution. We ensure the reliable and on-schedule operation of your systems. Thanks to numerous reference systems, we can react at short notice. Decades-long customer relationships all over the world are proof of the reliability of our guarantee.
Our innovative strength and decades of experience in this dynamic market enable us to react quickly to changes and always offer our customers a solution that is both legally compliant and future-proof. This also includes the constant support and continuous development of existing system platforms to protect our customers' investments.
Technology. Progress. Future.

Communication services are evolving rapidly. As one of the world's leading providers of security solutions, we do not simply use state-of-the-art technology, we also actively shape the future. Our involvement in the following specialist committees enables us to constantly deepen and further develop our knowledge of future technologies and communication structures.
ETSI is a European standardization organization (ESO). It is the recognized regional standards body dedicated to telecommunications, broadcasting and other electronic communications networks and services.
Bitkom is committed to the digitization of the economy, our society and public administration. They are committed to the faster expansion of gigabit networks and digital infrastructure for energy and mobility, for trade and smart homes, for cities and regions.
The Bundesverband IT-Sicherheit eV (TeleTrusT) is a competence network that includes domestic and foreign members from industry, administration, consulting and science as well as thematically related partner organizations. Due to the broad membership and partner organizations, TeleTrusT embodies the largest competence network for IT security in Germany and Europe.