76 Years of Innovation, Experience and Trust
Effective crime fighting requires good investigators and analysts. ATIS has made it its mission to support them with intelligent solutions for big data analyses. Many of our customers have been with us for over 40 years. This is because we believe that a successful collaboration doesn't end after the installation of a system. Rather, that is where it really begins.
Over 70 Years of Telecommunications Solutions
Choosing the right provider for investigation and data solutions poses a challenge to most of our customers at first. They do not simply choose a solution but a decades-long partnership, trust and integrity, ethical principles and data protection. After 76 years, we at ATIS know the market like no other company in the industry and have compiled the most important knowledge for your decision-making process.
Our decades-long experience and innovative strength in this dynamic market enable us to respond quickly to changes and always offer our customers solutions that are both legally compliant and long-lasting. This also includes the constant support and continuous development of existing system platforms to protect our customers' investments.
German quality is still relevant today. Reliability, integrity and innovation are strengths that set us apart. This makes us an excellent partner for customers all over the world. We can proudly say that we are the largest and most experienced German provider of investigation solutions.
As a private company, we have been independent of external investors since the company was founded in 1946. This allows us to act freely in the interests of our customers and to provide them with customized, flexible and modular solutions.
We look back on 76 years of experience like no other provider. The know-how we have acquired over decades and our unwavering reliability benfit our customers and make us an ideal long-term partner for your investiation solution.
A fact of priceless value. This enables us to rapidly realize even large projects. Our experts are highly specialized in big data solutions, the requirements of investigative authorities and the industry. Many of our engineers have been on board for decades and possess enormous expertise and experience from countless projects.
International Technology Partner
Constant communication and lasting partnerships with technology providers all over the world guarantee that our solutions and interfaces are always cutting-edge and one step ahead. We develop innovations in cooperation with our partners.
We offer first-class complete solutions for fighting crime. Through our turnkey solutions, our customers are able to evaluate mission-critical information immediately and reduce implementation efforts to a minimum. Adapting these complete solutions to your needs is one of our strengths.
No two customers are the same. National or regulatory circumstances make adaptation necessary in 90% of cases. With our highly qualified development department, we carry out these individual modifications in-house, quickly, easily and cost-effectively. This is one of our particularly outstanding strengths.
As a leading provider of security solutions, we use our experience and know-how not
only to develop products, but also to help shape the future. ATIS systems is a full member of the European Telecommunications Standards Institute (ETSI). We actively accompany the standardization work and regularly participate in general meetings of the technical committee.
Our solutions are subject to strict export regulations. Supervisory bodies check them regulary for legal compliance. Data protection in particular is subject to the strictest guidelines, which we always guarantee.
Our responsibility does not end with the startup of a system. This is where the work begins for our experts in the Service Department. 16 employees are available and on duty for you around the clock. Worldwide and 24 hours / 365 days. Therefore, we guarantee our customers maximum all-round service in case of problems, updates, maintenance and extensions.
We look back on 76 years of experience like no other provider. The know-how we have acquired over decades and our unwavering reliability benfit our customers and make us an ideal long-term partner for your investiation solution.
Through intensive cooperation with partners from various industries and businesses, such as Microsoft, Oracle and many others, we are able to provide our solutions promptly in a wide variety of infrastructures.
What Drives Us and Determines Our Actions
Our overarching goal as a company is to provide national and international customers in security-critical fields of the private and public sectors with solutions for processing and analyzing security-sensitive information against the backdrop of steadily growing data volumes and complexity.
Innovation and Adaptability distinguish us as a company that focuses on the latest technological developments and customer needs. To achieve our goals, we use both in-house developments and third-party components. We prefer to use open-source software in order to comply with the transparency principle for the technology we use.
As technology advances, we will rely on the productivity-enhancing capabilities of artificial intelligence and machine learning. However, our technological solutions will always focus on the user and their human judgment. Therefore, our aim is that a result produced by algorithms must always be transparently comprehensible by a human being in case of doubt.
We want to remain a family-owned, medium-sized company in order to ensure maximum stability and planning security for our employees and customers. As a company, we want to be perceived by our customers not just as a supplier, but as a long-term partner, an essential building block in our customers' operational processes.
At the same time, we strive to give our employees opportunities to act on their own responsibility, in particular to create the necessary freedom for innovation and further development.
Due to the security-related nature of our solutions, we are aware of our responsibility. We only supply to customers who we are convinced will apply the relevant legal system and appropriate ethical principles when dealing with our company's technological solutions. In this context, the provisions of the Federal Republic of Germany and the European Union set the minimum standard.
As a family business, we want to maintain our independence from external investors.
Your Project is Our Mission
Safe. Uncomplicated.
Independent.
A system from a single source. From consulting to lifetime service. This is what our customers want and appreciate about us. Our decades-long experience make it possible for us to master your project in all phases and without additional service providers. This ensures smooth processes with a direct contact person, the highest level of security, confidentiality and independence. Experience has taught us and our customers that this independence saves time and money.
Consulting and Planning
Optimization to Your Needs
Integration of Hardware, Software and 3rd-Party Solutions
Testing and Acceptance of the Solution
Training
Start-Up
24/7 Service in Germany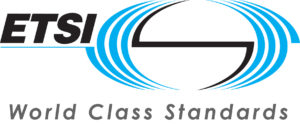 We are an active full member of ETSI. The recognized standards body deals with telecommunications, broadcasting and other electronic communications networks and services.

We are an active member of Bitkom, The overarching goal of Bitkom is to make Germany a leading digital location, to drive forward the digital transformation of the German economy and administration, to strengthen digital sovereignty and to achieve broad social participation in digital developments.

The Bundesverband IT-Sicherheit e.V. (TeleTrusT) is a competence network for IT security in Germany and Europe. TeleTrusT provides forums for experts, organizes events or participation in events, and expresses its views on current IT security issues.